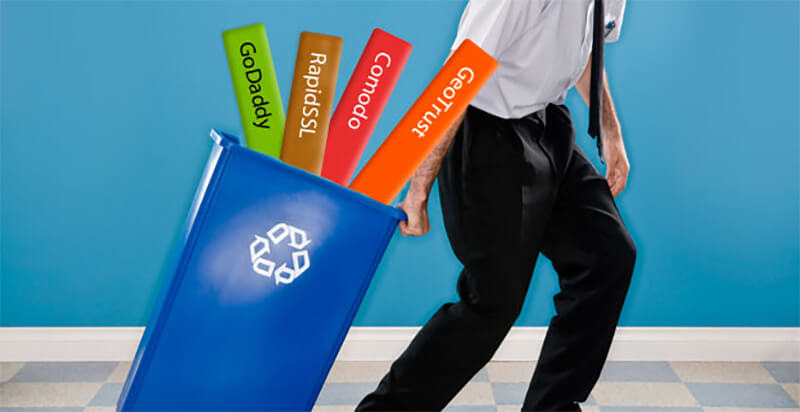 Recycle your existing GeoTrust, RapidSSL, GoDaddy or Comodo SSL Certificate and we'll add the remaining time to your new replacement Certificate. You can even choose to have a further 30 days of additional website SSL security added free of charge!
Instructions on how to Switch to an Alpha SSL Certificate:
Click the Switch to AlphaSSL button below.
In the application form make sure you click the Yes radio button in the section called "Switching from a Competitor".
Potential Partners - be sure to contact us regarding transferring large volumes of certificates for all your customers!
We know you have a choice of SSL Provider, and we know that if you currently use another provider it will take something pretty special to make you Switch SSL. We believe our product is special, and we believe in our service is pretty special too, so we a no hassle switch program to encourage you to try us out. You have nothing to lose and we have your trust to gain! If you like us, we'd hope you'll tweet about us, blog about us and tell others.